We have not been able to process your request. Please try again later. If you continue to have this problem, please contact [email protected]
Jason W. Smith, MDand Amy Fiedler, MDjoined the University of California, San Francisco, Advanced Heart Failure Comprehensive Care Center, according to a press release from the institution.
"We welcome the addition of our new colleagues and view this as an important step in the growth of our multidisciplinary program. Their expertise enables us to provide patients with expanded access to advanced heart failure and transplant services and world-class care," Liviu Klein, MD, MSsection chief of advanced heart failure, mechanical circulatory support, pulmonary hypertension and heart transplantation, and medical director of the Advanced Heart Failure Comprehensive Care Center, said in the statement.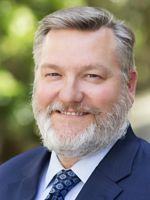 Jason W. Smith

Smith joins UCSF as Professor of Surgery and Surgical Director of the Heart Transplantation and Mechanical Circulatory Support programs. Smith was previously Surgical Director of Heart Transplantation at the University of Wisconsin and trained at Loyola University Chicago Medical Center, completing a surgical residency and fellowship in Cardiothoracic Surgery, followed by an advanced fellowship in Heart and Lung Transplantation and Support artificial heart at Stanford University, according to the press release.
Additionally, Smith holds positions with the International Society for Heart and Lung Transplantation, the Society of Thoracic Surgeons, and the American College of Cardiology.
"I am thrilled to join UCSF in providing world-class heart failure care to the people of my hometown whom I love so much," Smith said in the statement. "It is an honor and a joy to be here and to be part of such an incredible team. I look forward to continuing the tradition of incredible care and working to build on the work that has already been done, to develop and extend the services we can provide to this community.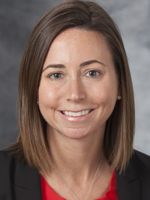 Amy Fiedler

Fiedler joins UCSF as an assistant professor of cardiac surgery. Fielder was previously an assistant professor of surgery with a focus on heart failure, transplantation, and mechanical circulatory support at the University of Wisconsin and graduated from George Washington University School of Medicine and formed Massachusetts General Hospital, completing a residency in general surgery and a fellowship in cardiothoracic surgery.
Fiedler's has already been recognized by Presidents Bill Clinton and George W. Bush as one of 60 scholars to join the Presidential Class of 2020, according to the release.
Fiedler is the Surgical Director and board member of Team Heart, a non-profit cardiac surgery organization for patients in Rwanda.
"One of the reasons I love being a heart transplant recipient/heart failure/heart surgeon is the ability to restore quality of life and a new breath of life for my patients," Fiedler said in the statement. "I take great pride in my work and am touched daily by the ability to play such an important role in the life course of my patients."